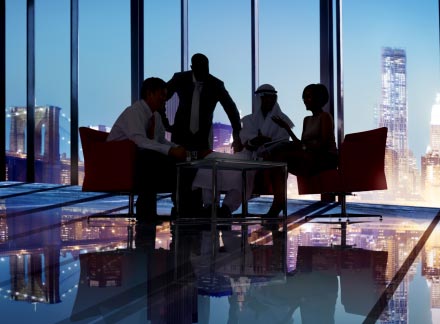 Lunch Panel
June 6, 2018 @ 11:30 am

-

1:00 pm
Canada's Natural Gas Future – A Panel Discussion
Natural gas has been globally identified as a key factor in the transition to a low carbon economy. It is 50% cleaner when displacing coal for power generation, reduces GHG by 18% compared to diesel, and is a flexible partner with renewable energy.
At the same time there are positive economic benefits for Canadians and the opportunity for export of ongoing technological innovation. However, there are a number of present and future challenges.
Join us for a panel discussion with industry leaders on how we can champion the development and delivery of Canada's natural gas, with benefits for everyone.
---

Pat Carlson
Pat Carlson is most recently known as the founding chief executive officer of Seven Generations Energy Ltd. and for receiving ACR's Resource Leadership Award in recognition of the outstanding work in helping to build Alberta's resource sector. Pat is a chemical engineer by training from the University of Calgary and started out building a successful career in Alberta's resource sector, including leadership roles in North American Oil Sands Ltd., Krang Energy and Passage Energy. Today, Pat serves on the Board of Directors of Nauticol Energy Ltd.
In addition to pushing the boundaries of innovation and technology in the resource sector, Pat and his wife, Connie, have been major donors to the Banff Centre, the University of Calgary's Schulich School of Engineering and they funded a program in Attention Deficit Disorder with the Faculty of Education at the University of Calgary. Passionate environmentalists, Connie and Pat have recently contributed through the Pembina Institute to the Alberta Narratives Project, a project aimed at facilitating dialogue among Albertans on the subject of climate change.

Brian Tuffs
Mr. Tuffs joined Sinopec Canada in February 2012. He was appointed Chief Executive Officer in October 2014, and previously served as Executive Vice President, Business Development and Exploration. Prior to, Mr. Tuffs was a Principal and Head of Acquisitions and Divestitures at Peters & Co. Limited, a private investment bank specializing in the energy industry. From 2000 to 2010, Mr. Tuffs held management positions of increasing responsibility at Encana and predecessor Alberta Energy Corporation and from 1994 to 2000, he was a senior technical professional and manager at Norcen Energy Limited (a public oil and gas company). Mr. Tuffs holds a Bachelor of Science degree from the University of Newcastle upon-Tyne and a Masters Degree in Geology from the University of Saskatchewan.

Christopher A. Carlsen
Mr. Carlsen is the Vice-President, Engineering of Birchcliff and is a Professional Engineer. He previously served as Asset Team Lead and Senior Exploitation Engineer with Birchcliff. Mr. Carlsen is a Professional Engineer with more than 16 years of experience in the oil and natural gas industry. Prior to joining Birchcliff in 2008, he was the Senior Engineer at Greenfield Resources Ltd. and held various engineering positions at both EnCana Corporation and PanCanadian Petroleum Ltd. Mr. Carlsen received his Bachelor of Science degree in Chemical Engineering from the University of Saskatchewan. Mr. Carlsen is a member of APEGA.

Susannah Pierce
Susannah Pierce is External Affairs Director, LNG Canada. Susannah leads the Environmental, Regulatory, First Nations and External Affairs functions for the project. Roles prior to this included Vice President, Value Chain Integration, Shell Canada; Vice President, Communications, Upstream International, Shell Canada; and before joining Shell in 2009, Susannah was head of US Public Sector Affairs for TransCanada Pipelines.
Susannah has a Masters from the Johns Hopkins School of Advanced International Studies and a B.A. from The George Washington University. Born in Canada but living the balance of her life in the US and Europe, Susannah now considers BC home for the long term with her two children.
---
Members: $75 (+ gst)                                                                 11:30 am – 12:00 pm – Socializing
Non-members: $95 (+ gst)                                                        12:00 pm – 12:30 pm – Lunch
Non-member w/Membership Package: $150 (+ gst)         12:30 pm – 1:30 pm – Panel