GPSA ENGINEERING DATA BOOK
The GPSA Engineering Data Book was first published in 1935 as a small booklet containing much advertising and little technical information. Over 80 years and several editions later, the book has grown into nearly 1,000 pages of technical information and no advertising, becoming the worldwide authoritative resource for technical and design information pertaining to the midstream industry and its approved practices and procedures. The book has also found wide acceptance among the petroleum refining, gas transmission, and petrochemical industries.
For additional information including registration click below!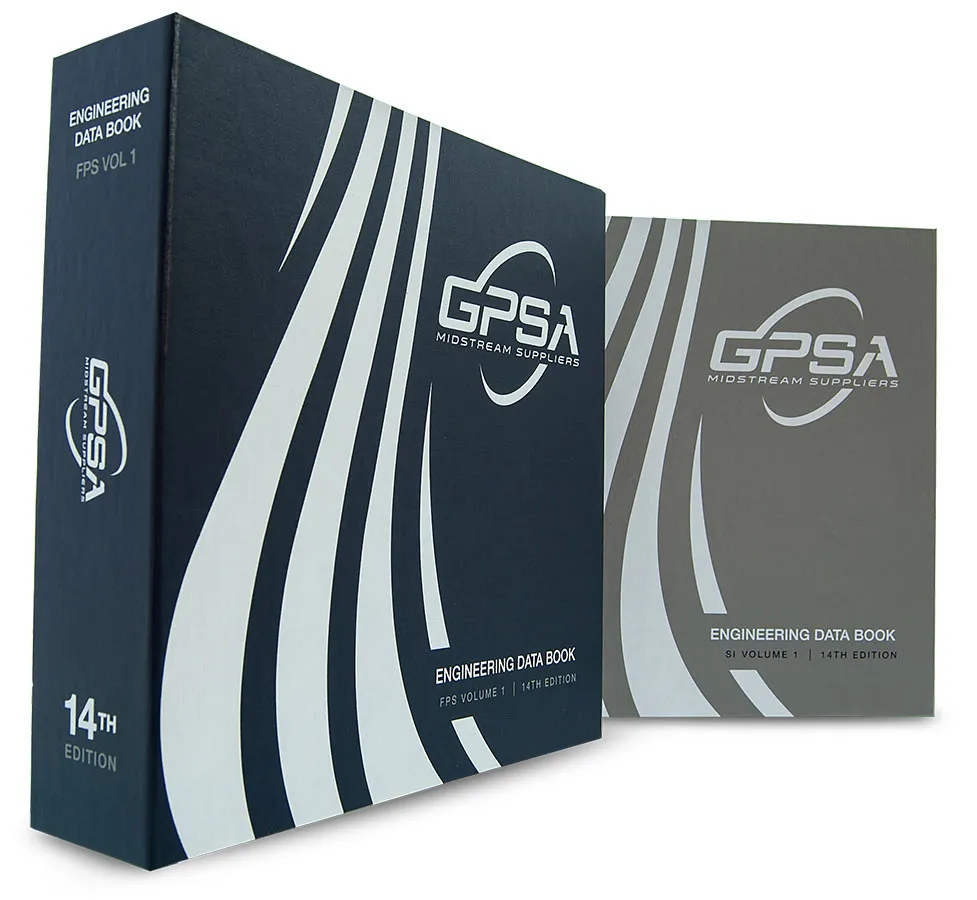 GPSA'S Involvement
GPSA is an organization of companies with specialized knowledge of the supply and service needs of the midstream and related industries. It publishes the Data Book as a service to the midstream industry.
The book is compiled by a joint editorial committee composed of technical specialists from GPSA (suppliers) and GPA Midstream (operators) member companies. This committee, known as the GPSA Editorial Review Board, reviews and revises the manual. Periodic revisions are issued to holders of record to keep the manual up to date with technology and industry practices.
GPSA, a non-profit organization, charges just enough for the book to ensure that funds are available to print the next edition of the book. The GPSA Engineering Data Book recognized as a valuable resource around the world, is an excellent example of the cooperative producer-supplier relationship between the GPSA and GPA Midstream organizations.
Training & Certification
course
GPA Midstream offers a week-long training and certification course that helps midstream professionals with the fundamentals they need to turn this valued industry resource to practical use. Classes are usually offered at facilities in Mont Belvieu, Texas, and Denver, Colo. The course may be offered in other areas if there's sufficient interest from the industry. GPA Midstream can bring the course to your facility exclusively.
To express interest in GPA Midstream offering this course near you, please send us an email with the region (i.e., California, Canada, Japan), two possible locations (city name, or for large cities, name and section of town), and how many people from your organization would attend.